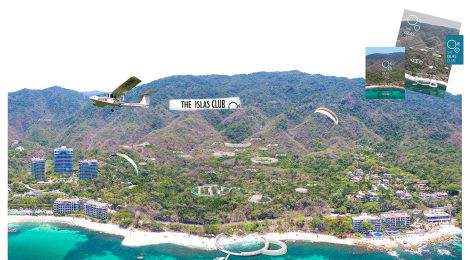 THE ISLAS CLUB
PUERTO VALLARTA 2016 – UP was awarded the 3rd prize by Tafer Hotel in the competition for their new property in Puerto Vallarta, Mexico. The  project  aims  at  envisioning  an  immersive  and  alternative  experience  of  Vallarta's landscape and hospitality, mixing leisure and relax. The site is colonized by low-rise circle-shaped buildings, each one relating with topography and landscape in a different way, thus suggesting unexpected views and original interactions with the sea, the mountains, the lush nature and the sky. The ideas of privacy and belonging are carefully balanced, according to different guests' profiles. Natural landscape is integrated by thematic gardens, pools and special open-air spots. Connections are provided by slightly sloping paths for peaceful walks or eco-carts rides.

The circles provide new services to the neighboring Tafer's hotels or to external guests, as well as highly characterized clusters of suites to amplify the accommodation offer. Moreover, the concept allows phasability and further incremental expansion.The main entrance to the resort is the existing one, with parking and first reception to be directed to the different clusters.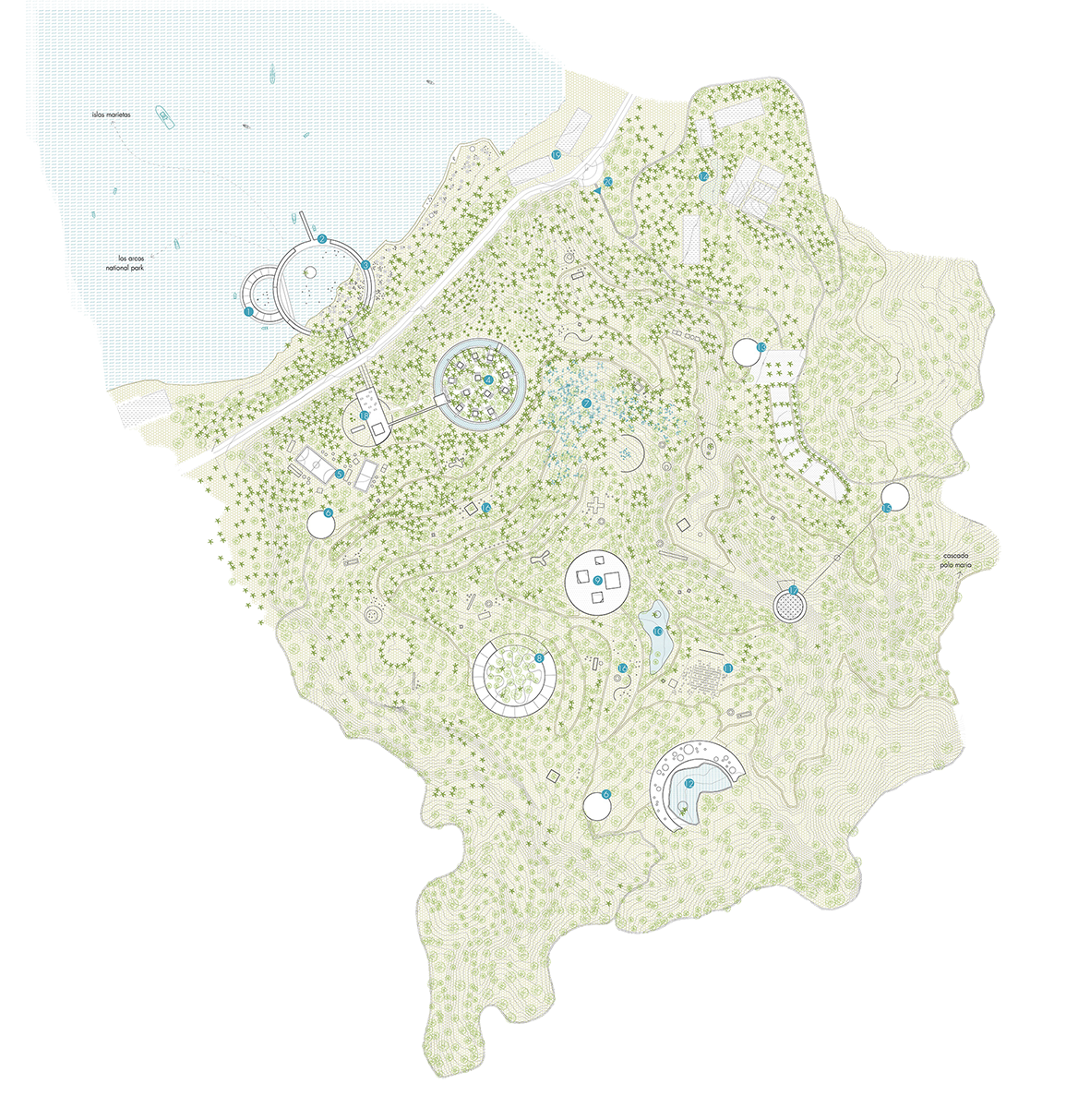 The Ocean cluster is mainly displayed on the cliff overlooking the sea, with restaurant, lounge-bar and 15 pavilion-suites enclosed by a suspended circular pool. An incline elevator connects them with the beachfront area, where a circular pier provides an exclusive seashore experience, whilst fostering sand sedimentation to progressively improve the beach. The pier hosts a beach club, watersports facilities and 10 ocean suites suspended on the water. A new arrangement of the waterfront allows the connection with the close-by Garza Blanca Resort,widening the availability of beach-space.

The Sierra cluster combines the peak's reception, lounge and restaurant, with stunning views on Banderas Bay, 25 jungle suites sharing a tropical garden and the mountain SPA, with its rock pool and wellness retreat. Moreover, the eagle's nest sport center, suspended over a steep-sided valley, allows walking on a net over the jungle and offers a wide-range of mountain activities.
THE ISLAS CLUB
place: Puerto Vallarta, Mexico 2016
promoter: Tafer Hotels and Resorts
result: 3rd prize
program: hotel
team UP: Alessandro Frigerio, Alessandra Sammartino, Pietro Bergamini, Pietro Manara