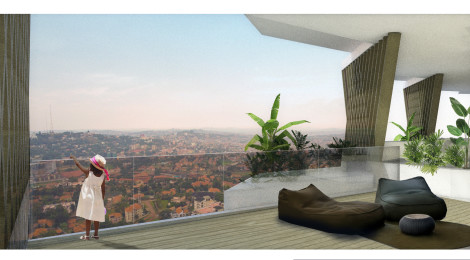 NAGURU RESIDENTIAL TOWER
KAMPALA 2017 – The project answers to the need of providing a different facade to an already designed residential building. It focuses on redesigning the facade as a spatial device to expand the livability of the apartments by giving at the same time a sensitive response to the local context in terms of climate, visual relations, and aesthetic.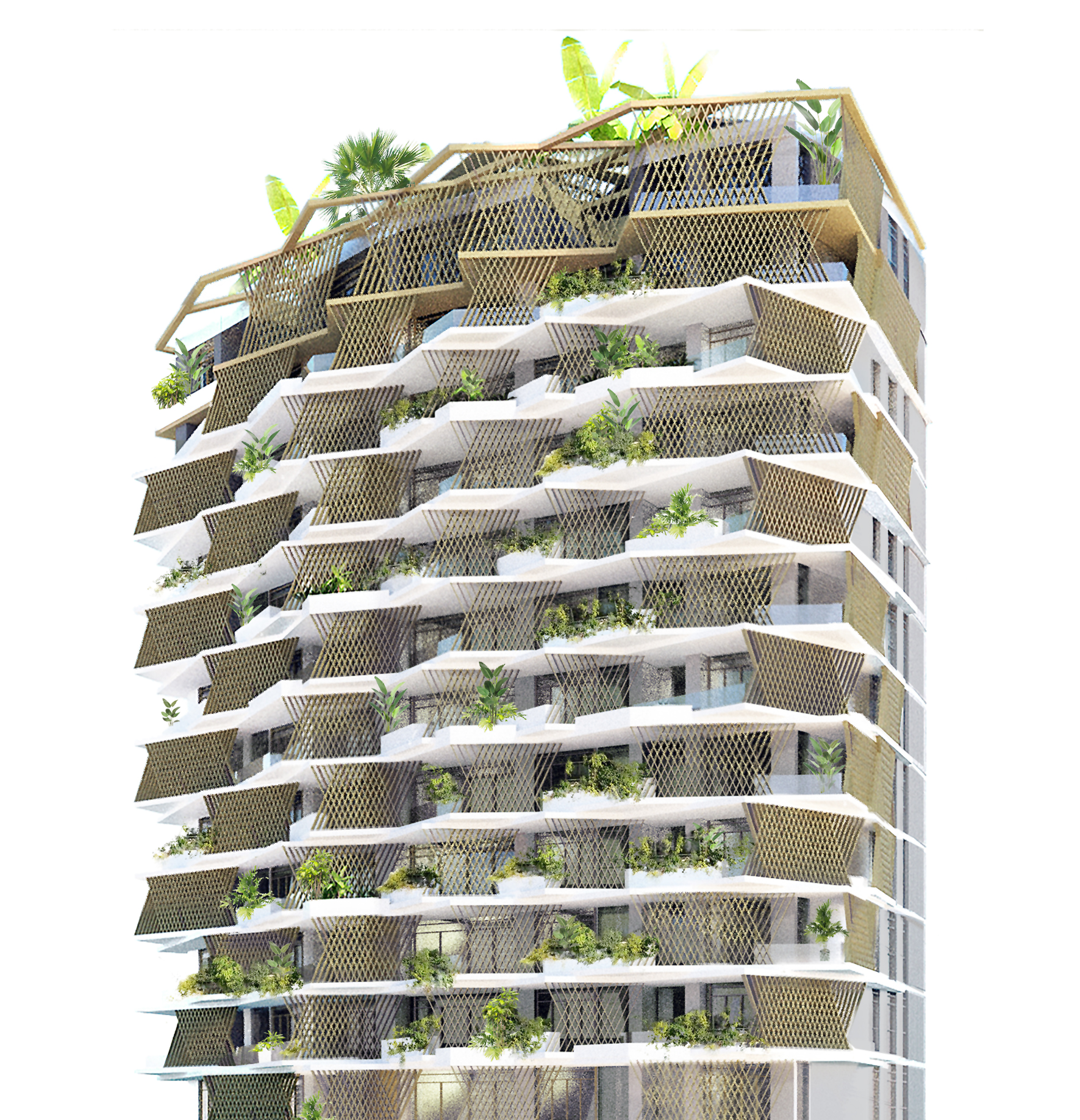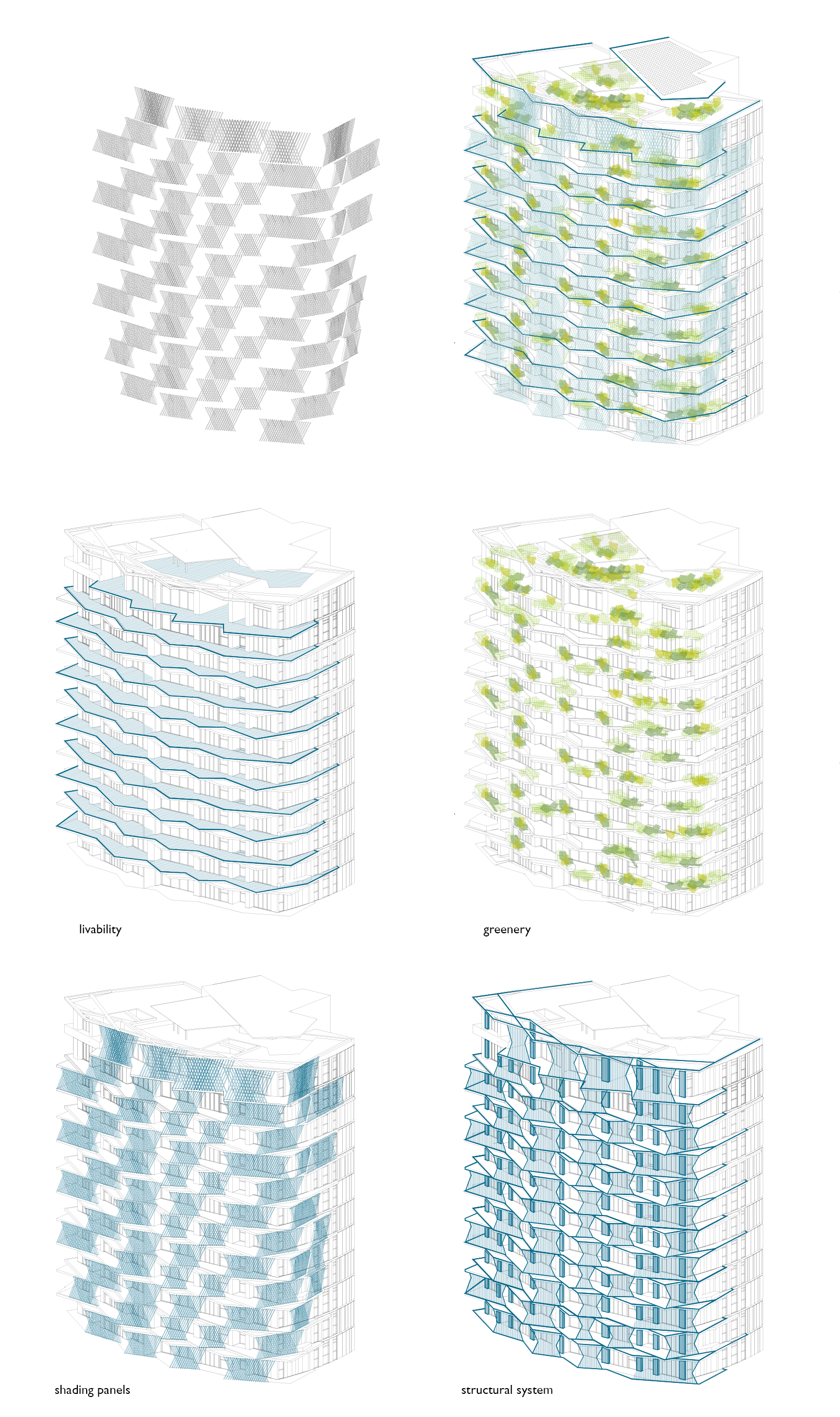 The main facade is composed by vibrant combination of bellows balconies whose angled geometry allows to shade the strong south-west sunshine while at the same time keeping an open view on the urban landscape. Balconies, accessible through large windows and paved in wood, become furnished outdoor terraces, living rooms for relax and conviviality, enjoyable in different seasons and timed of the day.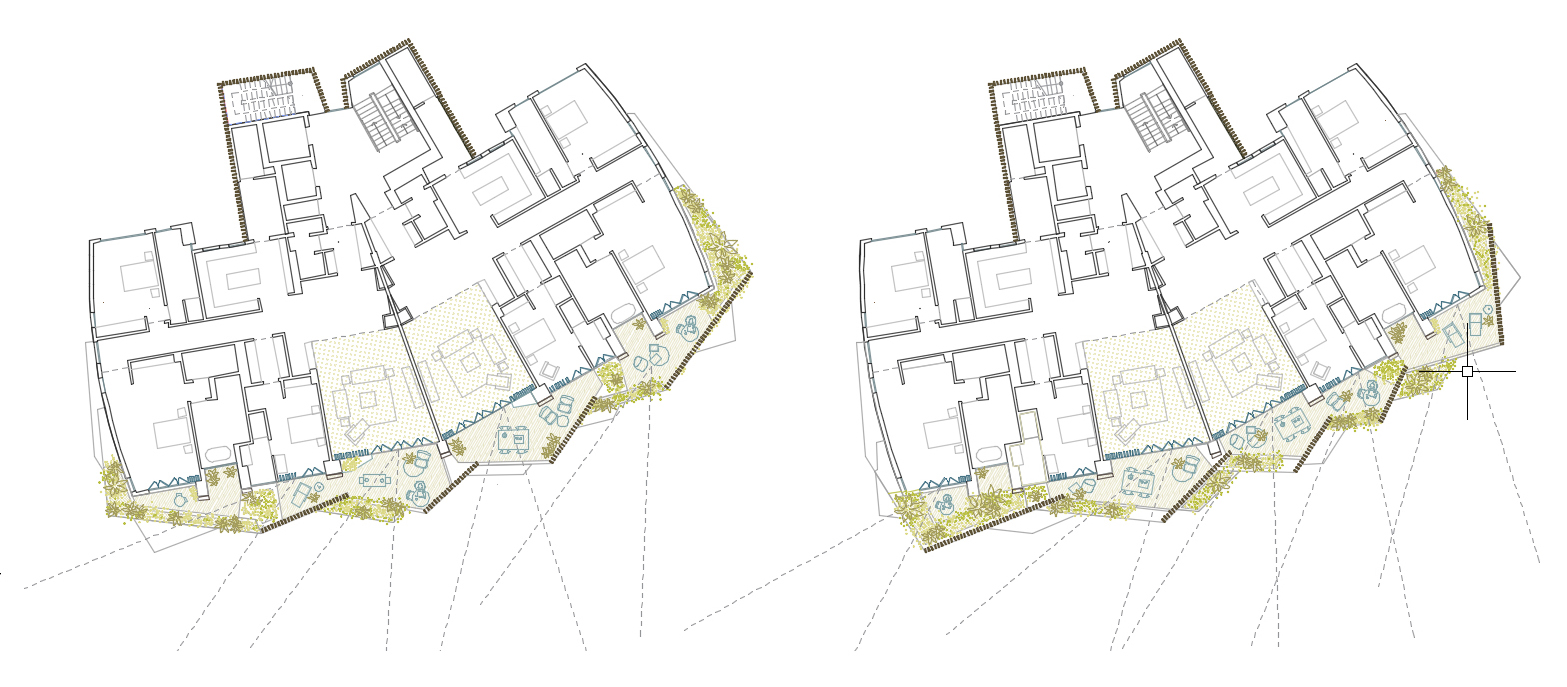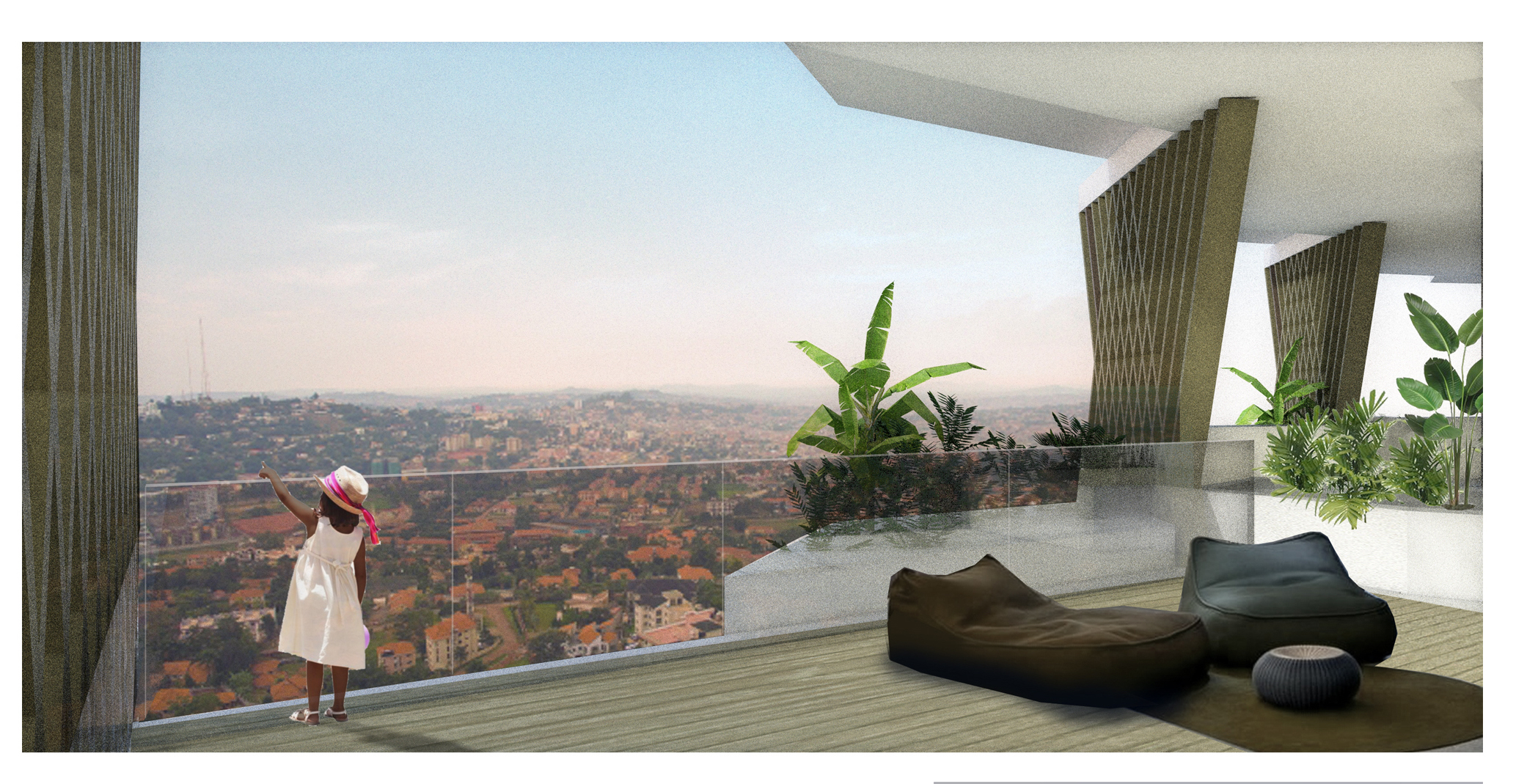 In the main facade, shading is provided by wooden lozenge panels, whose egg-crate geometry is particularly indicated to protect from west and south-west solar radiation whilst allowing natural ventilation with cooling afternoon breeze passing through. Glass parapets or large vases border the other sides of the balconies. The presence of greenery contribute to regulate micro-climate and improves the quality of the outdoor experience.
South and North facades benefits of the horizontal shadowing of the overhangs of the balconies prolongation along the building sides. Eastern facade is characterized by the technical volumes of the stairs, elevators and services, completely enveloped in the same lozenge wooden pattern used for the panels of the front facade, allowing shadowing, view from the inside and natural ventilation where needed.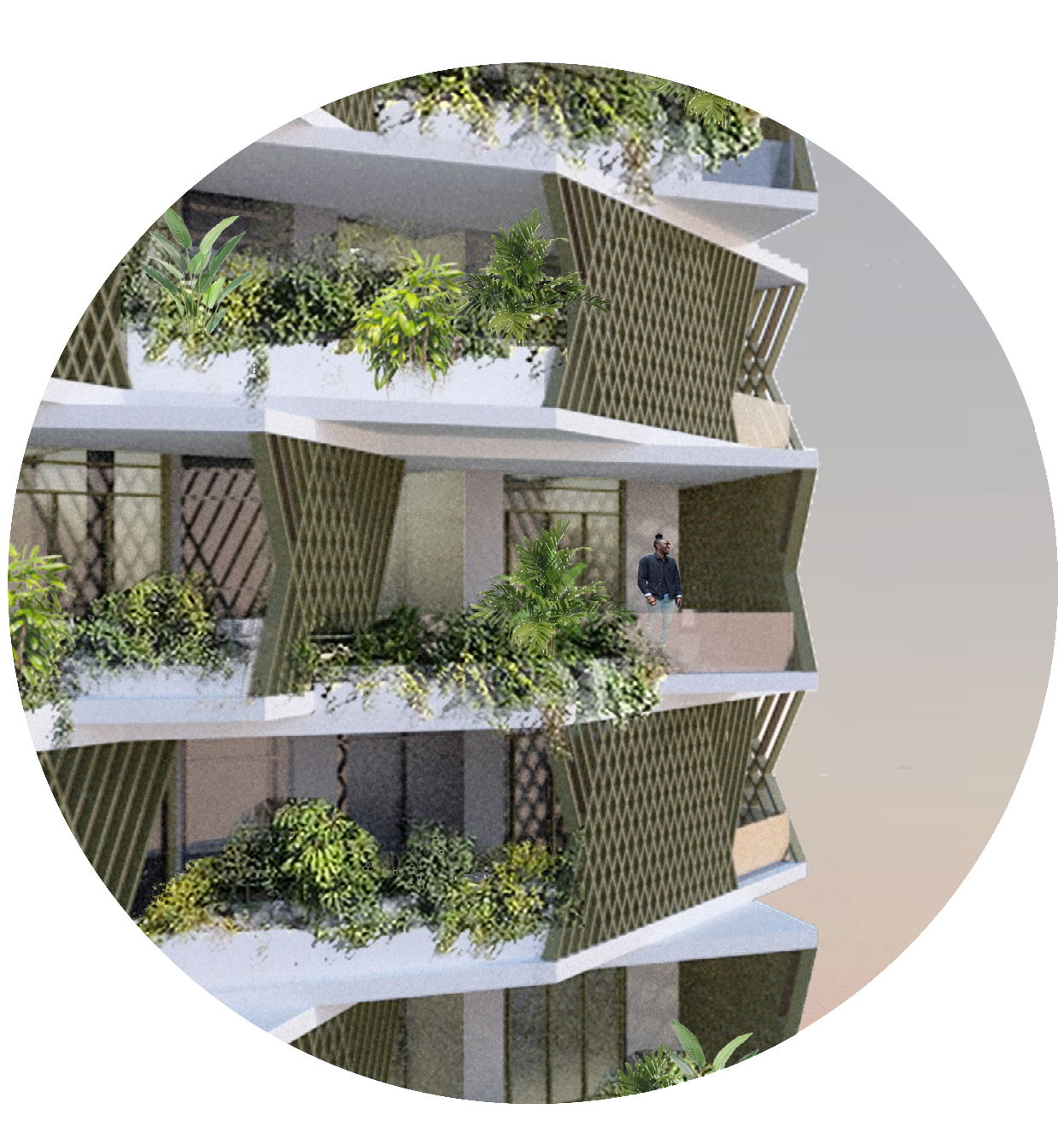 NAGURU RESIDENTIAL TOWER
place: Kampala 2017
client: private
program: residential
services: facade redesign
team UP:  Alessandro Frigerio, Fabio Lepratto, Alessandra Sammartino